Sewing placemats is one of the absolute easiest sewing projects. It is perfect for children and adults who are learning to sew. The hardest part is choosing a fabric or two for your placemats. If you use a different fabric on each side, they can be reversible. This placemat pattern is so quick to sew you will want to make them set the table for holidays, special occasions, and every day. How about a unique fabric for each member of the family?
If you are new to sewing and nervous about cutting into your carefully selected fabric, print out these sewing practice sheets first. Stitch along the longs of the paper until you get the hang of your machine. Then move onto sewing placemats when you are comfortable. Ready to get started?
What You'll Need: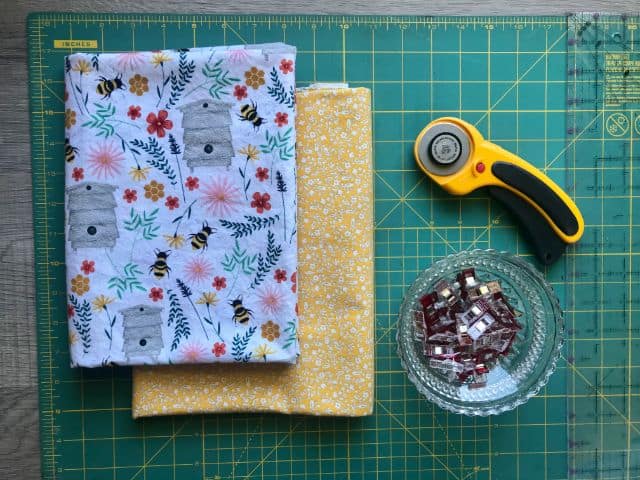 It is best to use 100% cotton fabric for this project. Quilting cotton is available in tons of prints and is a good choice. It is prone to shrink, so wash, dry, and press the fabric. Then make sure to square up the fabric before cutting it too.
Simple Reversible Placemats Tutorial
Step 1
To start the simple reversible placemats sewing tutorial, begin by cutting your fabric into 13″ x 20″ rectangles. You will need two rectangles for each placemat.
Step 2
Layer two of the rectangles on top of each other with right sides together.
Step 3
Align the edges, then use sewing clips or straight pins to hold them in place.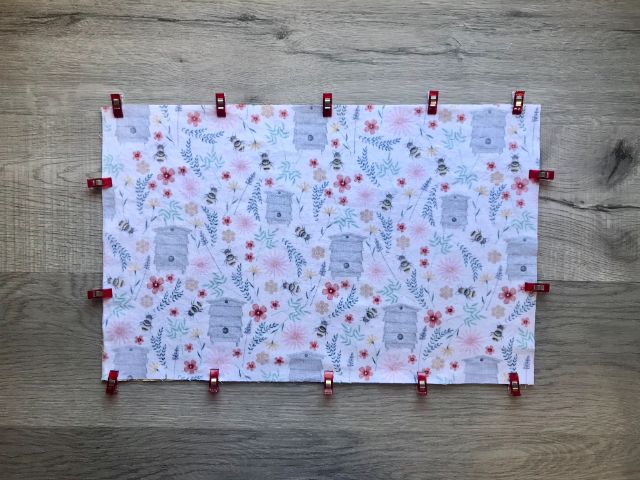 Step 4
Now on this simple placemats tutorial, it's time to sew! Use your sewing machine to sew around the perimeter using a 1/4″ seam allowance. Leave a 4″ opening on one side for turning. One tip for sewing corners is that when approaching a corner, stop sewing one seam allowance away from the edge. Then lift the footer. Turn the fabric, and continue sewing down the next side. This makes it simple to sew nice, crisp corners every time.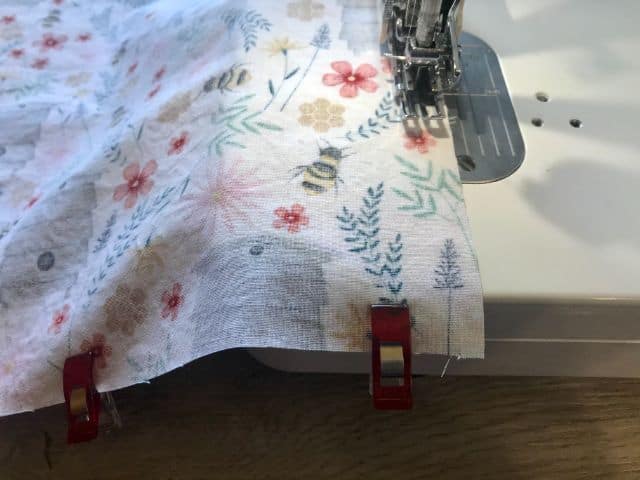 Step 5
Next, reach through the opening and turn the placemat right side out. We are about halfway through this simple reversible placemats sewing tutorial!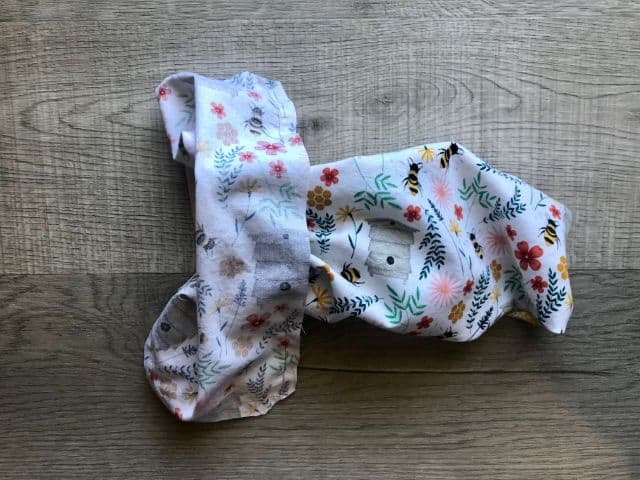 A turning tool or chopstick can be helpful to gently press the corners out to a point. You can even use a pencil for this. Whatever you have on hand is fine.
Step 6
Press the placemat with an iron. Don't skip this step! Pressing is important to achieve a professional-looking sewing project. Pressing gives you nice, flat, and crisp edges to your work.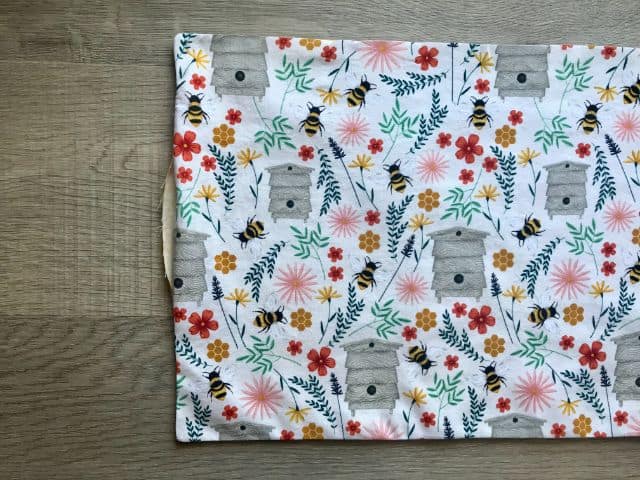 Step 7
Tuck the opening that you used to turn the fabric right side out back into itself. Use a clip to hold it closed.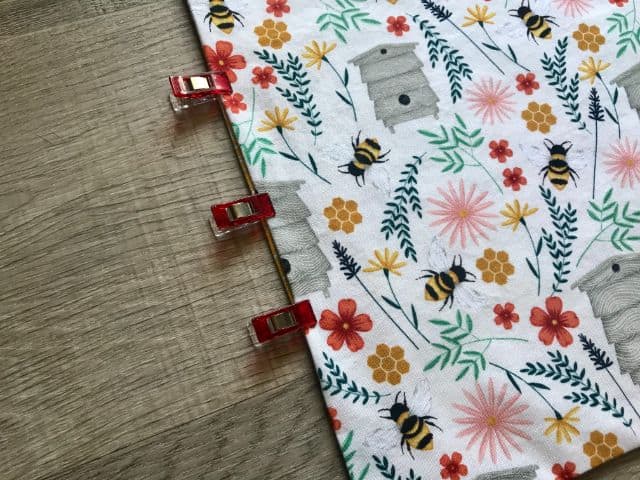 Step 8
For the last step in the reversible placemats sewing tutorial, top stitch all the way around the placemat as close the edge as possible with your sewing machine. This will close the gap you left open and give your placemats a nice finished look.
And that's it! Now you know how to make these simple reversible placemats! If you have kids, these placemats can add some longevity to your tabletop! Plus, they can make cleanup after meals a bit easier. Make these to match your decor to add some nice color and accent to your room.
The fabric will hold up well to crumbs and spills. Launder the placemats when needed. Pressing after laundering may be needed.
Don't forget to pin this project for later, and check out some more sewing projects for beginners listed below.
If you liked learning how to make these simple reversible placemats, make sure to pin it to your favorite Pinterest board or share it with friends on social media. If you decide to make this simple project on your own, make certain that you take a picture afterward and tag us on social media as we love seeing the fabrics and color choices that people use!
Yield: 1 Placemat
Simple Reversible Placemat Sewing Project
How to sew reversible fabric placemats.
Instructions
Wash, dry and press fabric
Square fabric
Cut four rectangles 13" x 20"
Stack two rectangles with right sides together
Clip and repeat for remaining rectangles
Sew with 1/4" seam allowance, leaving 4" gap
Turn right side out
Push out corners
Press
Close gap and clip
Top stitch around perimeter
Notes
100% cotton fabric is recommended
More Beginner Sewing Projects